MORE THAN JUST A HAIR SALON. WE MAKE. YOU LOOK GOOD!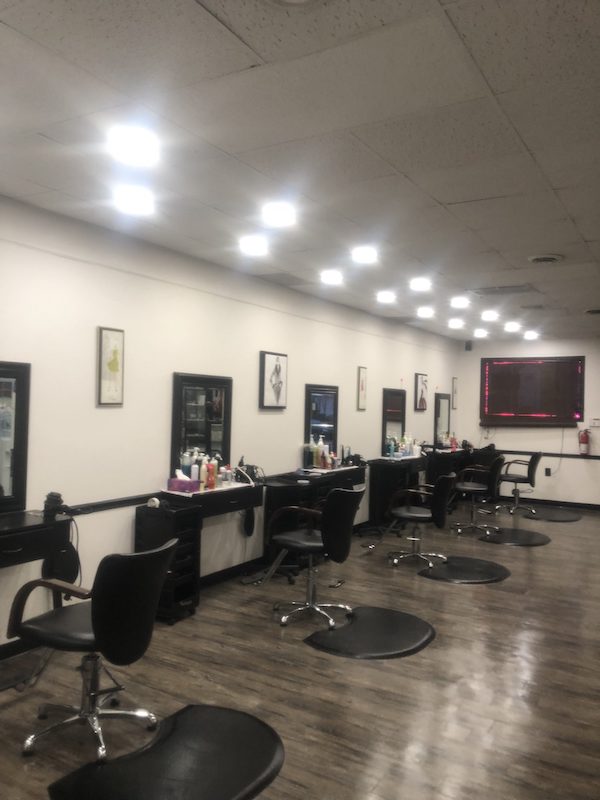 Imagine looking in the mirror and loving your Hair Creation! Are you looking for a Unisex hair salon in North New Jersey? Dory's Hair Creations, in Union New Jersey, can provide styled to perfection with an exceptional salon and professional stylists. Sometimes a good stylist is hard to find. This is especially true if you are new to a city and don't know where to go.
Imagine looking in the mirror and absolutely loving what you see. Picture leaving your hairstylist's chair feeling like your style was created SPECIFICALLY for you! If you visit us at Dory's Hair Creations in Union, New Jersey, those exact scenarios will happen to you. We're a full-service salon that will help your beauty and style reach its highest potential. It doesn't matter if you wish to highlight your locks or if you want to get the haircut of a lifetime. We can cater to all of your hair needs here, period.
What They Are Saying About Us!
Dory'sHair Creation Salon is a pleasant atmosphere of creative hair designs. I have had the most pleasant three years hair experience, at the hands of my hair stylist, Dory herself. She has grown my hair from short to a healthy shoulder length. (She has a green thumb for growing hair). Additionally, she displays friendly, compassionate response to any hair concerns. So if you want to have a healthy hair growth experience, do yourself a favor and check out Dory's Hair Salon.
I went to Dory Hair Salon for the first time Sat. I rate my experience there above a ten. I was great as if I was an existing customer. I was made to feel comfortable and my hair is amazing. I had time restraints I had a 7:00 am Apt and I had to be out before 9:30 because I had another Apt. I was out with time to spare. I will be going back next week. I give them 10 thumbs up.
These ladies are amazing!! I called for an appt and was in and out in an hour. I needed my hair shaped because I cut my locs. They did a fabulous job and just in time for my birthday!! Again thank you ladies for being apart of my new chapter in life. I appreciate you all!! <3
Wow Dory is phenomenal! She is a sweetie pie and the ultimate professional!! I found Dory on Yelp when I couldn't get to my regular stylist and needed immediate help. I was so impressed with how my hair turned out. Usually when I go somewhere other than my regular salon I know I will have to go home and fix it, but not with Dory!! I would love to keep her a secret but she deserves to be applauded for who she is and what she does! Check her out, you won't be disappointed!!
mazing salon! I was in a rush to get my hair done and the hair stylist completely understood. She did not give me an attitude or a rude tone. She was able to work quick and still style my hair so beautifully. My mother also comes to this salon for haircuts/color & refuses to go to another salon. Highly recommend!! Fair prices!!
Thanks to the yelp reviews I paid a visit to Dorys today. My hair was an uneven brown and I came in the even it out and straighten it. I had an amazing experience and my hair came out perfect. While blow drying, Isabel noticed many split ends and breakage. She advised me to continue working to heal it before applying more color. She shared with me next steps that I could take to make sure I could repair the damage done to my hair. Also, my hair smells amazing!! I am so glad I found this gem and that it's only 5 minutes away from work. I highly recommend this place!!!
Thank you amiga por dejarme el pelo tan bello como siempre. Thank you my friend for always working your wonderful hands on my hair. Like always you live it looking beautiful. If you need a great beautician go to dorys Creation she does a wonderful job and her staff does too.
I have become a regular! Shop is clean, ambiance is calm and staff is very pleasant and respectful. Ample parking in the back and business hours are accommodating for those with a busy schedule. Dorys and her staff really care about their work and satisfying their customers' needs and expectations. I have recommended the place to a couple of friends and I am very reserved when it comes to recommendations.